PROUD TO BE SPONSORING
This year HubxChange Europe will welcome over 60 executive participants from Pharmas and Biotechs in a broad range of disciplines (Neurology, Neuroscience, Clinical Development, Translational science [...]), allowing highly-interactive discussions.
100% ONLINE FORMAT
Due to the COVID situation, the meetings will take the appearance of series of highly-interactive roundtable discussions and 1-2-1 meetings, finally in virtual format only, bringing together executives and senior academics over the course of one day.
«This is a powerful 'sharing-learning' platform to address and find solutions to real-world industry challenges.»
Roundtable at a glance
Join top experts from Academia, Biotech and Pharmaceutical companies to push our understanding of brain oscillations in translational CNS drug discovery during a interactive Roundtable :
Session Title: The Current Role and Application of EEG in CNS Drug Discovery
Explore the translational aspects of EEG biomarkers from animal to human
Discuss, where are the current limits of EEG applications?
What novel solutions do we need to develop with EEG in the near future?
We look forward to discussing with you there !  
Featured PANELLISTS and moderators
Venceslas DUVEAU, PhD
Head of Product and Portfolio Management
Synapcell
Venceslas holds a PhD in Neuroscience and Neuropharmacology from the University of Bordeaux, France. He then did a post-doc at the Institute of pharmacology and toxicology at the University of Zurich. Venceslas has been working at SynapCell since 2012, first as Neuroscientist then as Head of Science. In May 2021, he was appointed Head of Product and Portfolio Management. Venceslas therefore brings more than 10 years' experience in drug discovery and brain disorders. As SynapCell's Head of product and portfolio management, he is at the cutting edge of Neuroscience research through the implementation of drug discovery programs for customers or for internal R&D projects.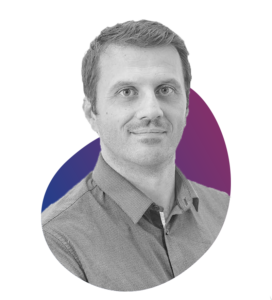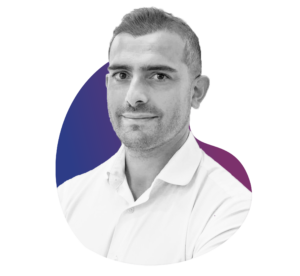 Hedi GHARBI, MSc
Head of EMEA/APAC Sales & Marketing
SynapCell
He's holding a Master's degree in Biomedical imaging and a MBA on Biotech and Pharmaceutical management. After 10 years working across cutting-edge medical devices, molecular imaging systems and consulting firms, Hedi joined SynapCell in 2016 as Marketing Manager. In this role, he initiated a 360° revamp of the company's value proposition, branding and launched Cue®, the company's ultimate EEG platform acting as a Go/No-Go asset for drug developers. In 2018, Hedi was promoted Head of Europe and Asia-Pacific Sales on top of his Marketing role to get closer to clients' needs. This dual role allows him today to have an extensive knowledge of the current needs of biopharma industry towards drug discovery for CNS disorders, and how to address them.
Can't make it this time? So let's have a call!