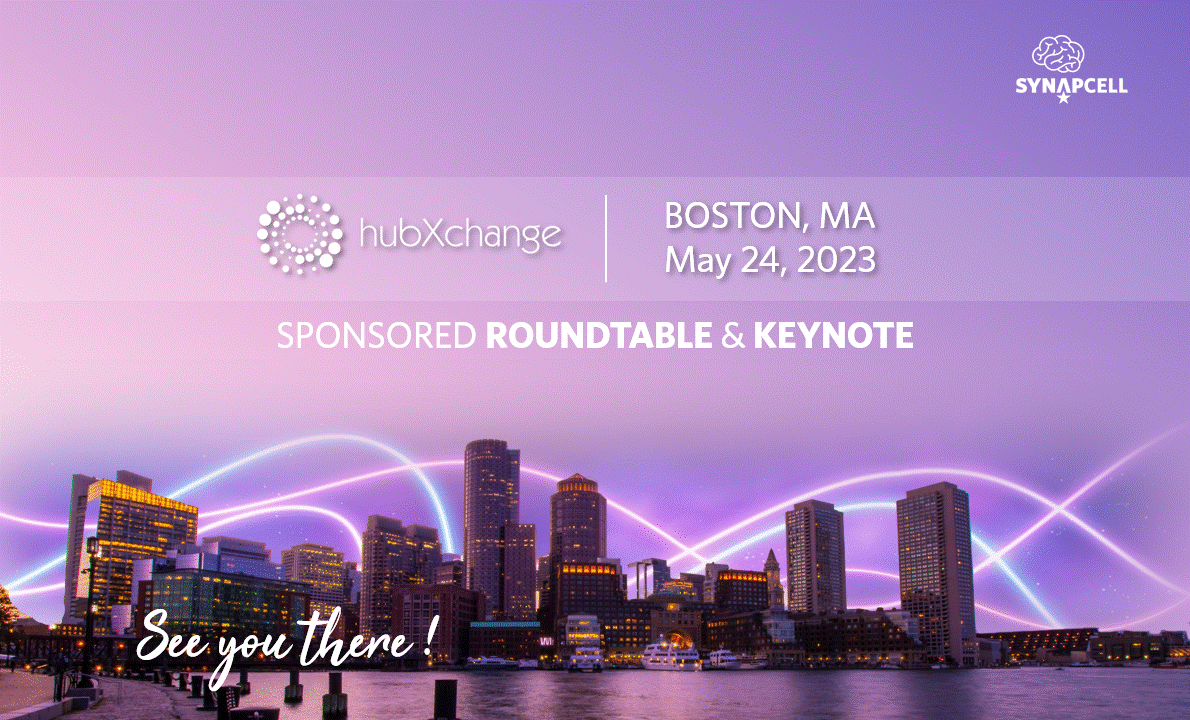 In May, SynapCell participates to two events on the US East Coast : Essential Tremor Congress and CNS Therapeutics XChange. 

18-19 mAY - essential Tremor Congress
Essential Tremor Congress brings together specialists of the disease in the public and private industry to discuss new advances in the therapeutics and understanding of the disease. We will be there to present data on a model of Essential Tremor: the Harmaline rat.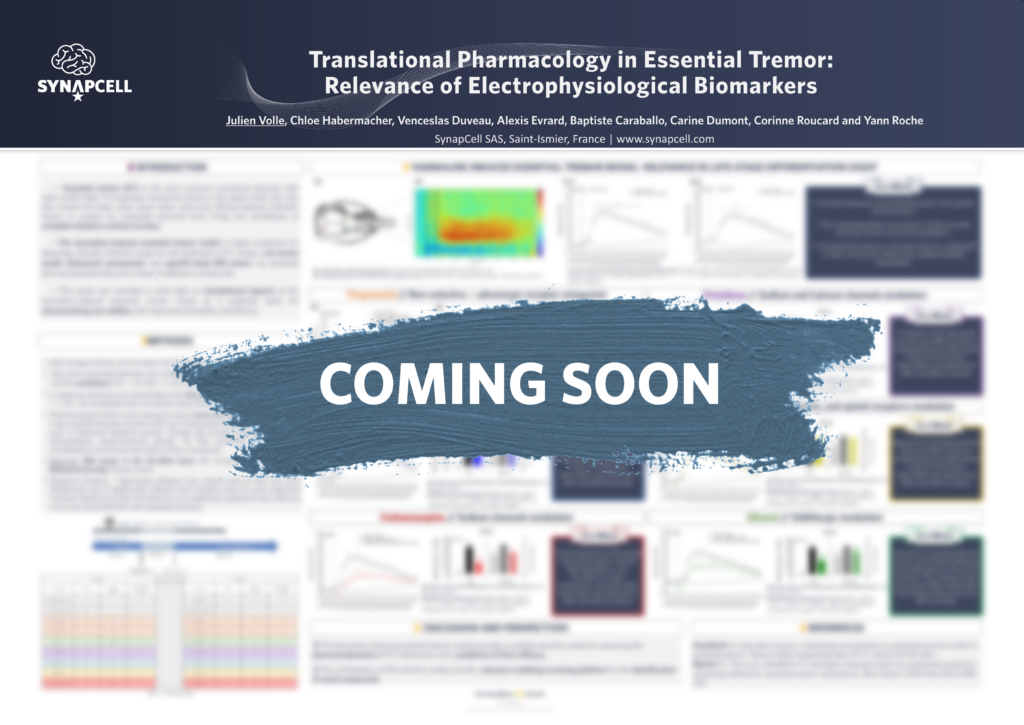 24 May - SYNAPCELL SPONSORS CNS XCHANGE 2022
HubXchange's East Coast CNS Therapeutics Xchange 2023, brings together executives from pharma and biotech to address and find solutions to the key issues faced in developing CNS therapies.
Discussion topics will cover Novel Targets, Preclinical, Clinical Studies, Advanced Therapies and Drug Delivery. Take advantage of this unique highly interactive meeting format designed for maximum engagement, collaboration and networking with your peers!
Keynote speech at a glance
Session Title: Expanding the horizon of EEG applications to accelerate CNS therapeutics development
The process of drug discovery is both costly and time-intensive. Through this keynote, we will explore the high translational potential of electroencephalography (EEG), a technique that finds use in both clinical and preclinical settings. The relevance of this tool will be illustrated by examples from epilepsy research. We'll discuss how the development of more advanced EEG technology and analysis methods is also anticipated to further enhance the usefulness of EEG in understanding brain function and developing new therapeutic strategies against neurodegenerative, neurodevelopmental or rare CNS disorders.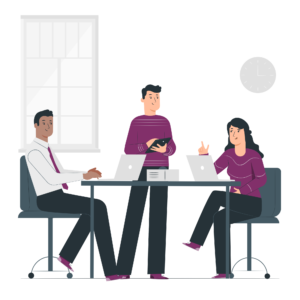 Roundtable at a glance
Session Title: Unravelling the translational hurdles in neurotherapeutics: Can EEG be instrumental in this endeavor ? 
Although progress has been made in the area of neurotherapeutics, there are still difficulties in bridging the gap between preclinical and clinical research. This roundtable is the perfect opportunity to raise insights about the following problematics :  
Discussion on the role of preclinical efficacy experiments in the high failure rate in clinical trials in CNS disorders

Can preclinical testing abide with precision medicines prerequisite ?


Foreseeing limitations in preclinical efficacy testing
We look forward to discussing with you there !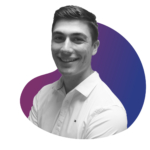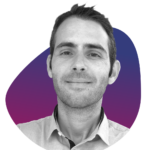 Hugo MONCHAL, MSc
Scientific Sales Engineer, USA/LATAM
SynapCell
Hugo holds a MSc in Neuroscience and a Master's degree in international business in science. He joined SynapCell's business development team in 2020 and quickly became the manager of the USA and LATAM zone. His background allows him to possess skills in both neuroscience and sales. Thus, he can understand the current needs of the biopharma industry towards drug discovery for CNS disorders, and how to address them. Thanks to his experience at SynapCell, Hugo shares his insights for the development of new offers and the establishment of new business strategies.
Julien VOLLE, PhD
Head of Technology
SynapCell
Julien holds a PhD in Neuroscience from the University of Lyon, France. He then undertook a post-doc at the Center for Addiction and Mental Health at Toronto, Canada, followed by another post-doc at the University of Toronto. Julien has been with SynapCell since 2017 when he first started as Research and Innovation Scientist to finally be appointed in 2021 as Head of technology and Principal Scientist. He uses his extensive knowledge of neuroscience and physiology to manage R&D Preclinical projects and to develop new innovative solutions for our sponsors. With over 12 years' experience in the field, he is well-versed in the emerging technologies and industry trends.