objectivE MEASURES OF MOTOR ABNORMALITIES
High frequencies bands from the motor cortex are strongly related to long-term L-DOPA induced dyskinesia.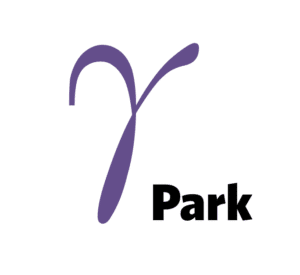 Our EEG capabilities enable to measure the in vivo effect of anti-dyskinetic compounds directly at the source, in the motor cortex.
Our clinically-relevant GammaPark biomarker indeed correlates to dyskinetic state in both human patients and in the unilateral 6-OHDA rat model of PD under chronic L-DOPA medication.
L-DOPA-induced dyskinesia (lid)
Levodopa (L-DOPA) is to date the gold standard for treating PD patients.
After an initial "honeymoon" period when L-DOPA almost completely reversed the signs and symptoms of Parkinson's disease, the treatment starts losing its effectiveness (Holford and Nutt, Eur J Clin Pharmacol. 2008) and induces motor complications.
Chronic L-DOPA exposure generates several side-effects such as motor complications (L-DOPA Induced Dyskinesia or LID).
In the translational 6-OHDA rat model of PD, L-DOPA induces a switch of EEG activities from beta (~30Hz) to gamma (~90Hz) resonant oscillations.
We can quantify the in vivo effect of your compound on BetaPark, on GammaPark and on AIM accurately, objectively and longitudinally.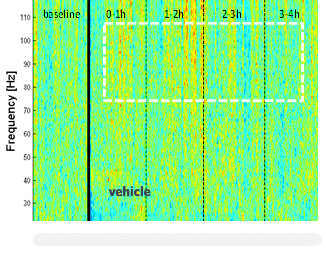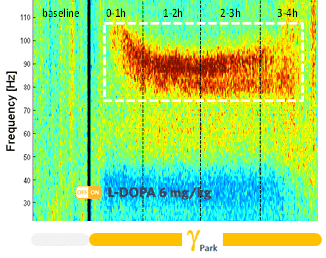 Treatment with dopamine agonists induces a rise of GammaPark expression.
used to behavior monitoring?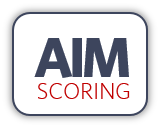 Combine GammaPark quantification with 
Abnormal Involuntary Movement (AIM) scoring
. Three types of AIMs can be assessed during a chronic GammaPark study:
Axial (Ax): contralateral torsion of the neck and body.
Limb (Li): involuntary and repeated movement of the contralateral forelimb.
Orolingual (OI): contralateral chewing, tongue sticking out.
Correlate behvioral scoring with the translational power of GammaPark in a single study.
gammapark IS STABLE OVER TIME
Induced gamma oscillations (GammaPark) remain stable along the repeated treatments (5 days) with L-DOPA 20 mg/kg.
L-DOPA treatment in 6-OHDA rats induces a switch of EEG activities from beta (~30Hz) to gamma (~90Hz) resonant oscillations.
This allows for longitudinal assessment of your compound effect over several days.
USE GAMMAPARK TO BENCHMARK DIFFERENT DRUGS
example: effect of amantadine on lid
Amantadine dose-dependently lowers L-DOPA induced GammaPark intensity over time.
L-DOPA induced dyskinesia (AIM scoring) are reduced by an increasing dose of Amantadine.
GammaPark and dyskinesia are both lowered by Amantadine.
GammaPark therefore represents an objective means to address L-DOPA induced dyskinesia within the motor cortex and is particularly well-suited to evaluate the effect of add-on therapies over chronic L-DOPA treatment.
Let's talk about your next project

SynapCell
Bâtiment SYNERGY
ZAC ISIPARC
38330 Saint Ismier – France
+33 (0) 458 171 583
SYNAPCELL 2022 © – All Rights Reserved