ADDRESSING LDOPA INDUCED DYSKINESIA IN PARKINSON'S: POSTER COMMUNICATION
[Abstract] Thanks to the use of Electroencephalography (EEG) technics, a hyper synchronization of the beta rhythms in the cortico-basal ganglia loop has been observed in both parkinsonian patients and animal models, and has been positively correlated to motor symptoms.
This aberrant excessive beta oscillation is suppressed by dopaminergic treatments or deep brain stimulation paradigms, which simultaneously improve motor deficits. However, a chronic L-DOPA treatment induces dyskinesia and a prominent resonant in another frequency band, the gamma oscillation.
This project aimed at investigating the effect of the antidyskinetic drug amantadine, which is routinely used in the clinic, on L-DOPA-induced gamma oscillations in the 6-OHDA rat model of PD.
In this poster, we will show that chronic administration of L-DOPA at low dose (6mg/kg) induces specific gamma oscillations and dyskinesia which gradually increase with repeated treatments. We will demonstrate that a treatment with amantadine dose-dependently reduces L-DOPA-induced gamma oscillations and AIMs score.
Our data will illustrate how the preclinical study of cortical beta and gamma oscillations offers relevant and translatable EEG biomarkers that add significant value to drug development as stable, quantitative, and objective endpoints for the development of new antiparkinsonian and antidyskinetic neurotherapeutics.
MEET US IN barcelona,
MARCH 15 - 20
We invite you to join us at the upcoming AD/PD™ 2022, an International Conference to discuss the advances in Science and Therapy of Alzheimer's and Parkinson's Diseases and related neurological disorders.  The Conference attract international medical and scientific professionals worldwide.
«AD/PD™ Conferences uniquely combine distinct neurodegenerative diseases in one setting and examine their similarities and differences; a strong focus is mechanisms of disease, prevention, and therapy.»
Venceslas DUVEAU, PhD
Head of Product and Portfolio Management
Synapcell
Venceslas holds a PhD in Neuroscience and Neuropharmacology from the University of Bordeaux, France. He then did a post-doc at the Institute of pharmacology and toxicology at the University of Zurich. Venceslas has been working at SynapCell since 2012, first as Neuroscientist then as Head of Science. In May 2021, he was appointed Head of Product and Portfolio Management. Venceslas therefore brings more than 10 years' experience in drug discovery and brain disorders. As SynapCell's Head of product and portfolio management, he is at the cutting edge of Neuroscience research through the implementation of drug discovery programs for customers or for internal R&D projects.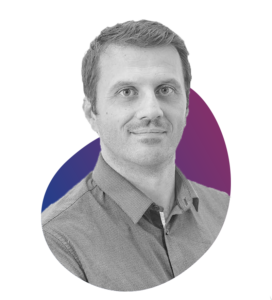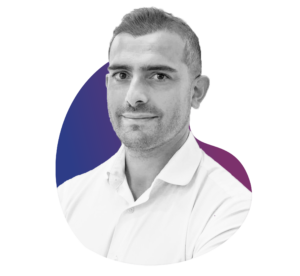 Hedi GHARBI, MSc
Head of EMEA/APAC Sales & Marketing
SynapCell
He's holding a Master's degree in Biomedical imaging and a MBA on Biotech and Pharmaceutical management. After 10 years working across cutting-edge medical devices, molecular imaging systems and consulting firms, Hedi joined SynapCell in 2016 as Marketing Manager. In this role, he initiated a 360° revamp of the company's value proposition, branding and launched Cue®, the company's ultimate EEG platform acting as a Go/No-Go asset for drug developers. In 2018, Hedi was promoted Head of Europe and Asia-Pacific Sales on top of his Marketing role to get closer to clients' needs. This dual role allows him today to have an extensive knowledge of the current needs of biopharma industry towards drug discovery for CNS disorders, and how to address them.
Can't make it this time? So let's have a call!