SynapCell sponsors the ASENT 2022 Annual conference
The Annual American Society for Experimental Neurotherapeutics (ASENT) goes live Feb 28 until 03 March this year. Join our experts for live discussions and Q&A sessions around scientific Posters & Symposiums. You can download ASENT's program here. 
A UNIQUE FORMAT:
DESIGNED AS THE JAMES WEBB TELESCOPE
Our latest Symposium, technology oriented, features our EEG capabilities : designed as a multimodal platform - just as the J.Webb
GET FAMILIAR WITH OUR PRESENTER: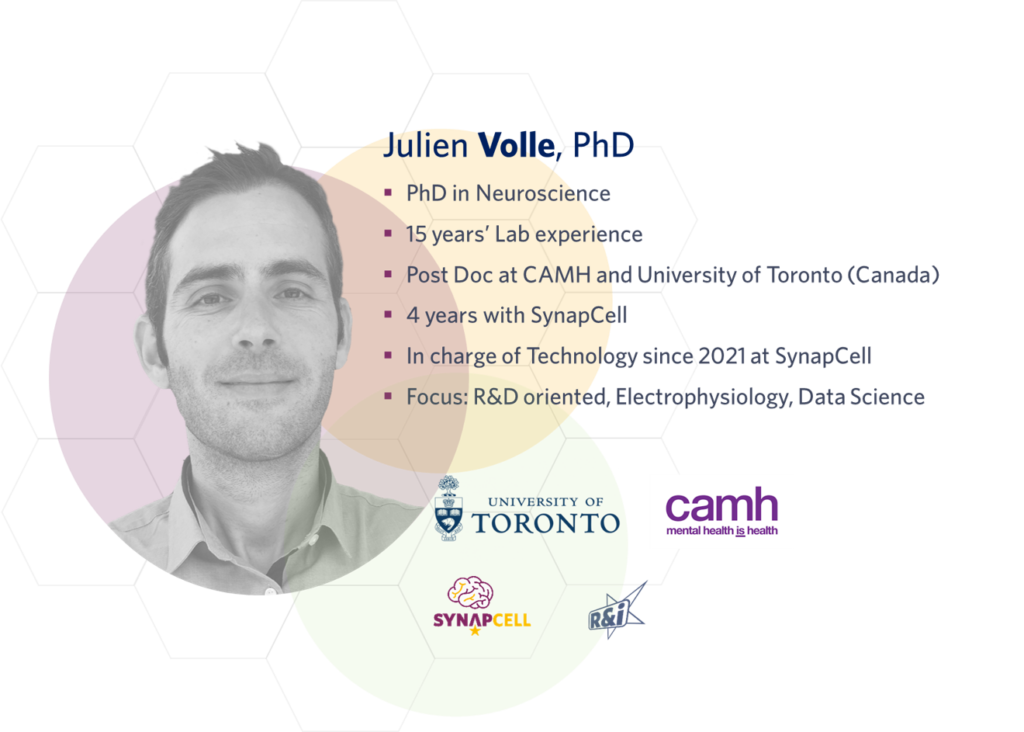 synapcell's symposium program at a glance: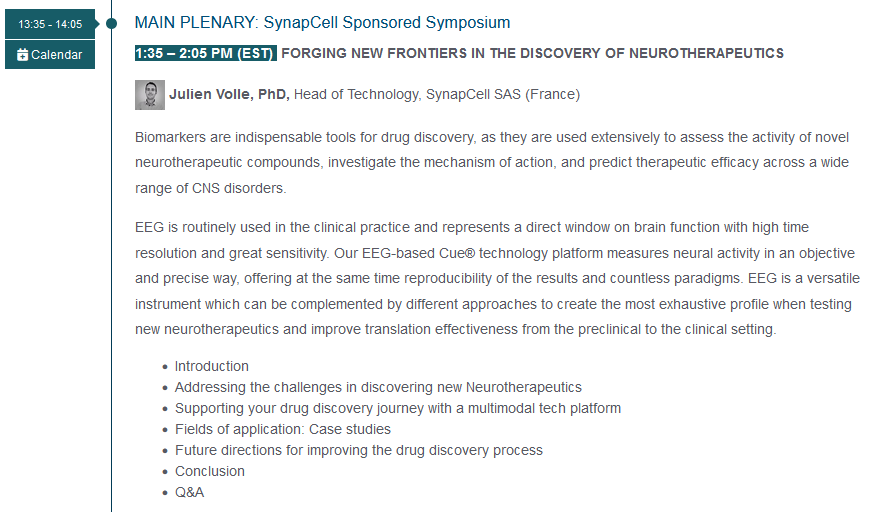 followed by a
poster discussion
WITH THREE OF OUR EXPERTS
1. The relevance of EEG Biomarkers in evaluating the anti-dyskinetic effect of drugs in Parkinson's disease
Venceslas Duveau, PhD, Synapcell 
2. 40Hz-Auditory steady-state response in rodents, a new tool for drug discovery in schizophrenia?
Julien Volle, PhD, Synapcell 
3. Optimising the discovery and selection of new therapeutic strategies in epilepsy
Corinne Roucard, PhD, Synapcell