BACK TO SCHOOL IS pretty busy for synapcell team !

🛬 First stop : ECNP congress
The European College of Neuropsychopharmacology is an independent scientific association dedicated to the science and treatment of disorders of the brain. It is the largest non-institutional supporter of applied and translational neuroscience research and education in Europe. The annual ECNP Congress is Europe's premier scientific meeting for disease-oriented brain research, annually attracting more than 5,000 psychiatrists, neuroscientists, neurologists and psychologists from around the world.
Meet there our International Sales Engineer Youness Ajraoui and Baptiste Caraballo, whom will present a poster on FRM1KO rat model of rare disease.
Barcelona | 7 - 10 October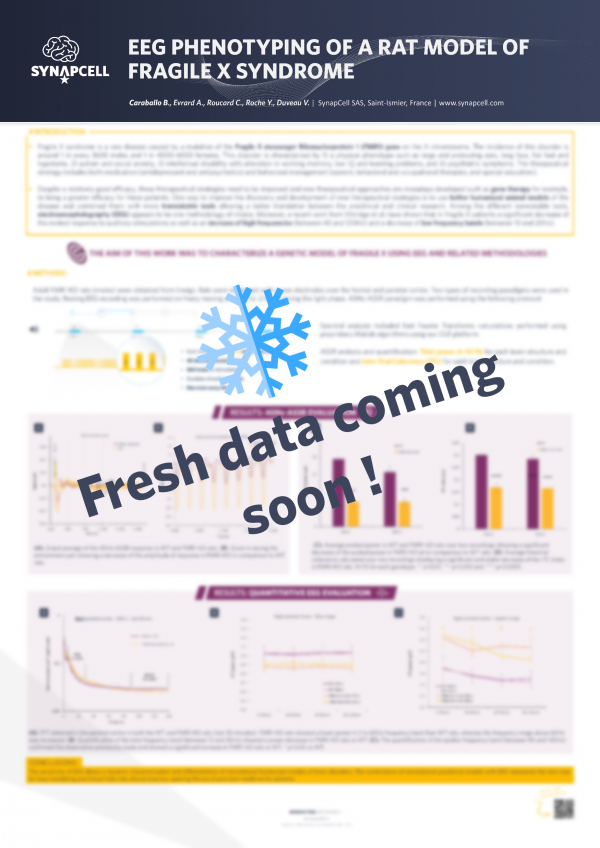 POSTER SESSION : P.0812 OCTOBER 9 AT 12:30 PM
🛬 Next stop : EU-Japan Biotech & Pharma Partnering Conference 2023
The EU-Japan Biotech & Pharma Partnering Conference 2023 offers business contacts to industry professionals who are looking for potential partners in the Biotech and Pharma sector. This conference offers the opportunity for one-to-one meetings with companies online or in person. 
Venceslas Duveau, Head of Sales and Maïtena Aquizerate, Junior Business Developer, will be there to meet with you and discuss about your EEG needs.
Osaka | 10 October
🛬 Last stop : BioJapan conference 2023
Having pioneered the use of EEG neurophysiological biomarkers, SynapCell contributes to discovering new treatments to cure brain diseases, thanks to its highly predictive translational approach.
This year, we are excited to have our APAC sales team traveling to Japan to initiate, develop and consolidate partnerships in Yokohama during the partnering event.
A great thank you to the LyonBiopôle for their support, which made this mission possible.
Yokohama | 11 - 13 October
Can't make it this time? So let's have a call!